We decided with my brother to hike together in an unusual place : Laponia, and more precisely at the very North of Sweden.
We landed in Kiruna, and hitchhiked to Nikkaluokta, the start of our hike. The goal was to reach Abisko from Nikkaluokta by using a portion of the Kungsleden (the king's road, one of the most famous trails in Sweden) Wikipedia.
Here you will find the exact path we used, and you can google "Abisko – Nikkaluokta" if you want to make the same trip. We made it in four days, but it is typically a walk of 6-7 days or more if you want to relax.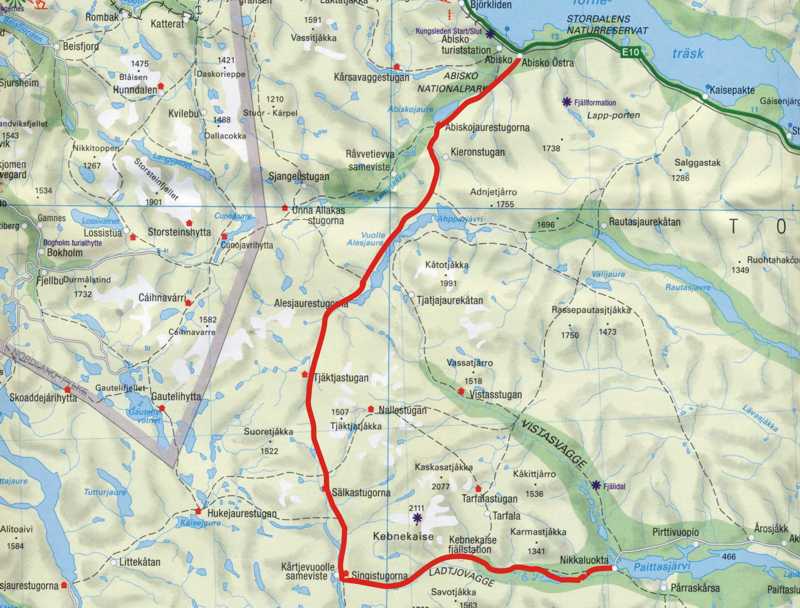 Here are some photos along the way, we had a nice weather. Only trick: there is no night time, it's always "day" but you can feel when the Sun goes behind the mountains. We had an average of 13°C with 75% of humidity, very good conditions to hike.
We saw some rabbits and reindeers in packs, but it is mostly a desertic and hostile place. In two words : magnificent and quiet.